THAILAND 2020 - SOLD OUT
FEBRUARY 23rd - 29th, 6 NIGHTS, 12 YOGA CLASSES, 3 WORKSHOPS, AMAZING FOOD.
PRICES STARTING AT £1100 (Flights not included. Transfers to/from airport are included)
Welcome
Come join me, Sarah - your yoga teacher, in Thailand for a trip of a lifetime, from February 23rd until 29th, 2020. Fall in love with the island of Koh Samui as I have. Give yourself time to relax, restore and switch off from your everyday norm. With over 700 hours of yoga teacher training, I promise to deliver an incredible experience for you to deepen your yoga practice. I put so much love and care into my retreats, and surround myself with a great team to insure you have an amazing time. This is my second time returning to Koh Samui, and I know you will love it as much as I do.
You will have the opportunity to be part of an amazing community of like minded people, eat the most delicious food from our partner Sophie Gordon.... and all of this in paradise! Don't be nervous or shy about coming alone – most people on retreats are solo travellers, who make friends, and end up coming away with such a big sense of community!
Accommodation
This luxurious Villa is located in the north east of the island, near some of the most beautiful beaches and wonderful entertainment that the island has to offer - as well as fantastic spas offering beauty treatments, and the best Thai massage we found! Nestled off the beaten track (yet only 15mins from the airport!) we stumbled upon this absolute gem.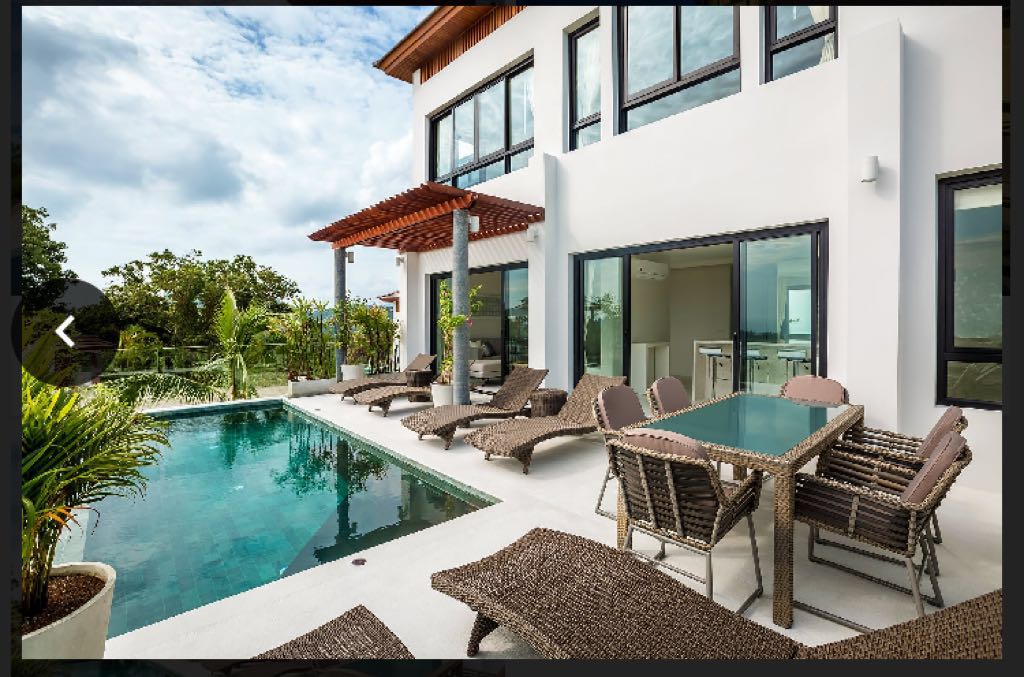 Yoga
We will be exploring the full spectrum of your yoga practice during the retreat. Nothing is compulsory. Like any yoga class, you take part in the bits that you want, and leave the bits that you don't!
A Dynamic Vinyasa (75-90mins) class will feature every day, to energise and wake up the body. It will include the Rocket series which is Sarah's passion, but also more flowy Mandala classes. Restorative and Yin practices will also play their part to help you wind down at the end of each beautiful day, creating harmony and balance within your body. Sarah will be accompanied by an assistant through the course insuringo each person gets one on one attention.
Food
The incredible Sophie Gordon is joining Sarah for their 3rd retreat together. Soph is renowned in the London yoga community for creating beautiful and delicious vegan and vegetarian meals. All meals will be included and provided in our beautiful villas, apart from one meal which will not be included. That evening we would like to all go out for some local (inexpensive) food and go to see a fire show!
Soph will also be delivering an interactive cooking workshop during the retreat to give you the opportunity to learn some practical cooking skills and make the dishes that you have been enjoying whilst you're here. It will allow you to take home a little taste of Thailand, to prepare any time you want to whisk yourself back to this incredible time away.
Check out Soph's delicious food here.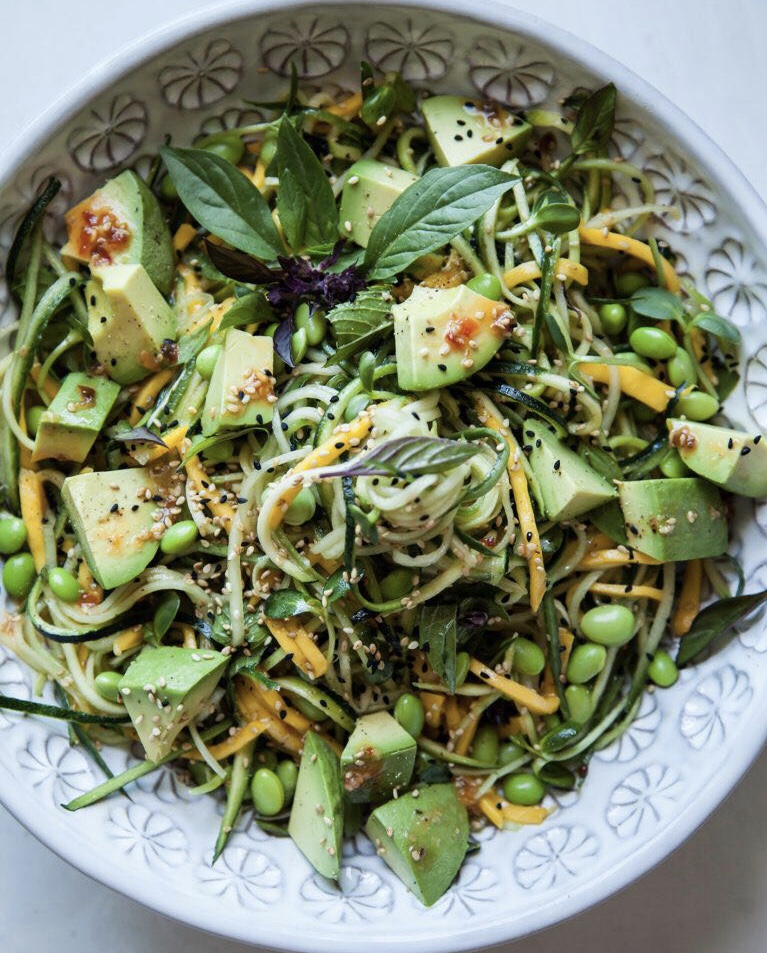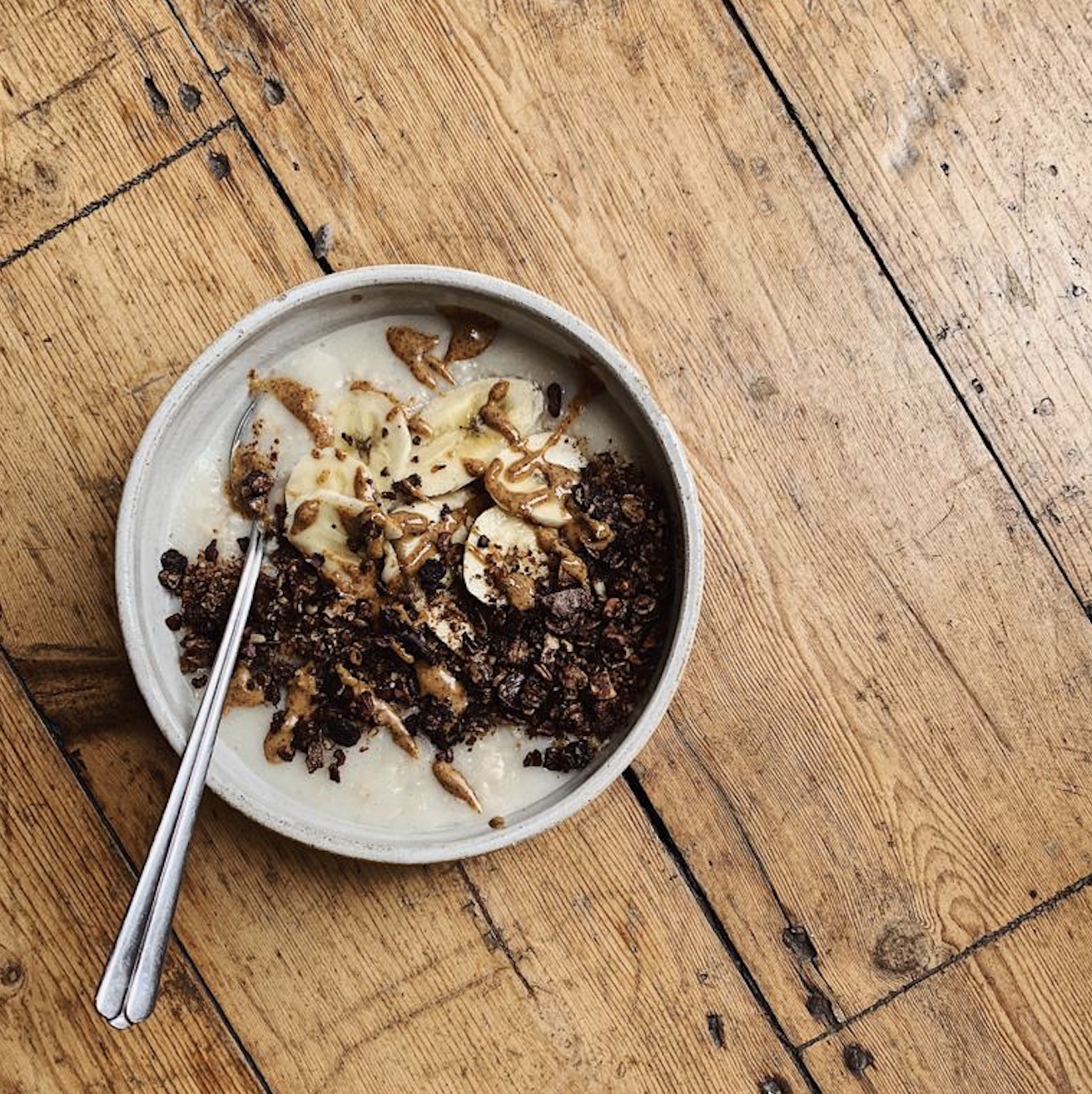 Our Team
Sarah Grogan
YOGA TEACHER
Sarah is an Irish yogi, who after 8 years working in the City of London as a stock broker, left it all to follow her heart and pursue a life of Yoga. She realised she was far more passionate about getting people to invest in themselves rather than in stocks!

It was the stresses of city life that initially lead Sarah to find yoga on a yoga retreat!

Since deciding to pursue her passion as a yoga teacher, she hasn't looked back! Sarah's teaching spans both ends of the spectrum, from meditation to getting people into handstands. Ultimately, her goal is to inspire students like she has been inspired. Sarah's classes are playful, encouraging students to go outside of their comfort zone both physically and mentally. Experiencing her students grow and develop through the practice is her passion
Sophie Gordon
CHEF
Soph's passion for cooking started at a young age. Growing up was spent cooking simple meals at home with her family. She spends a lot of her spare time sourcing seasonal and fresh produce in local farmer's markets, creating vibrant plant based dishes for herself, family and friends. Inspired by her travels to Australia and Indonesia Soph's core aim is to create vibrant dishes with seasonal produce, being mindful of her food waste along the way and of course making sure that anyone and everyone enjoys the food she creates. Being a yogi herself, her passion for the yogic and auyverdic food philosophy has made it's way into her foodie creations and collaborations